Saturday, September 15, 2007
Hammers vs Boro @ the Pig n Whistle 15/09/07
***Sticky post - please scroll down for more recent articles***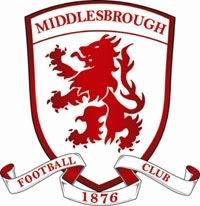 Saturday 15th September

West Ham vs Boro live @ the Pig n Whistle midnight kick off
The Brisbane Hammers will be out in force @ the Pig n Whistle once again - usual 10pm meeting time. The Brisbane Boro have a great contingent and I'm looking forward to catching up with likes of Teeside Trev & Littlelol.
Be there or be square!
Despite a glut of injuries to our midfield, we've had a reasonable start to the campaign thanks to our away form after a false start at home against Man City. So here's hoping we continue our good run and get our home season off to a start.
Pig n Whistle123 Eagle StBrisbane

Map with track directions from Central Station... (click to enlarge)
Posted by Dave at 9:07 am

Dave

said...

Just to clear something up the pig got a bit annoyed with us singing last time we were there - this is not them being killjoys. Inside we can sing as loud as we like but when we're outside is when there is a problem. Apparently because of the residential block opposite the pig are by law enforced to keep the levels below a certain level. These levels are apparently breached by us singing outside (due to our awesome support). Hence I urge you to sing your heads off inside the pub but when you're in the out door areas we have to keep it down.

Comment

posted on Wed Sep 05, 02:48:00 pm
Post a Comment
...
Go to Forum